Children of Midnight: Coven Quickstart
Quickstart v1.25 is live with new Grimoire sheets!
---
For anyone who donates $2 or more you gain early access to the new form-fillable Grimoire Sheets made by Francita Soto (byfrancita.com)!!!
This is the last update of 2021 and has some fixes and simplification for "Downtime Activities" including the full return of downtime complications.

Rolling a One just got a lot more fun!
Use Downtime Complications to keep Manhattan a vibrant and exciting place, drop new lore, generate rumors for the coven to follow up on later, or create plot hooks for new Undertakings!
Best of all, the player is right there in the driver's seat with the GM! (cozy)
Here is the printable version of the Grimoire Sheet, if you require additional prodding! ;)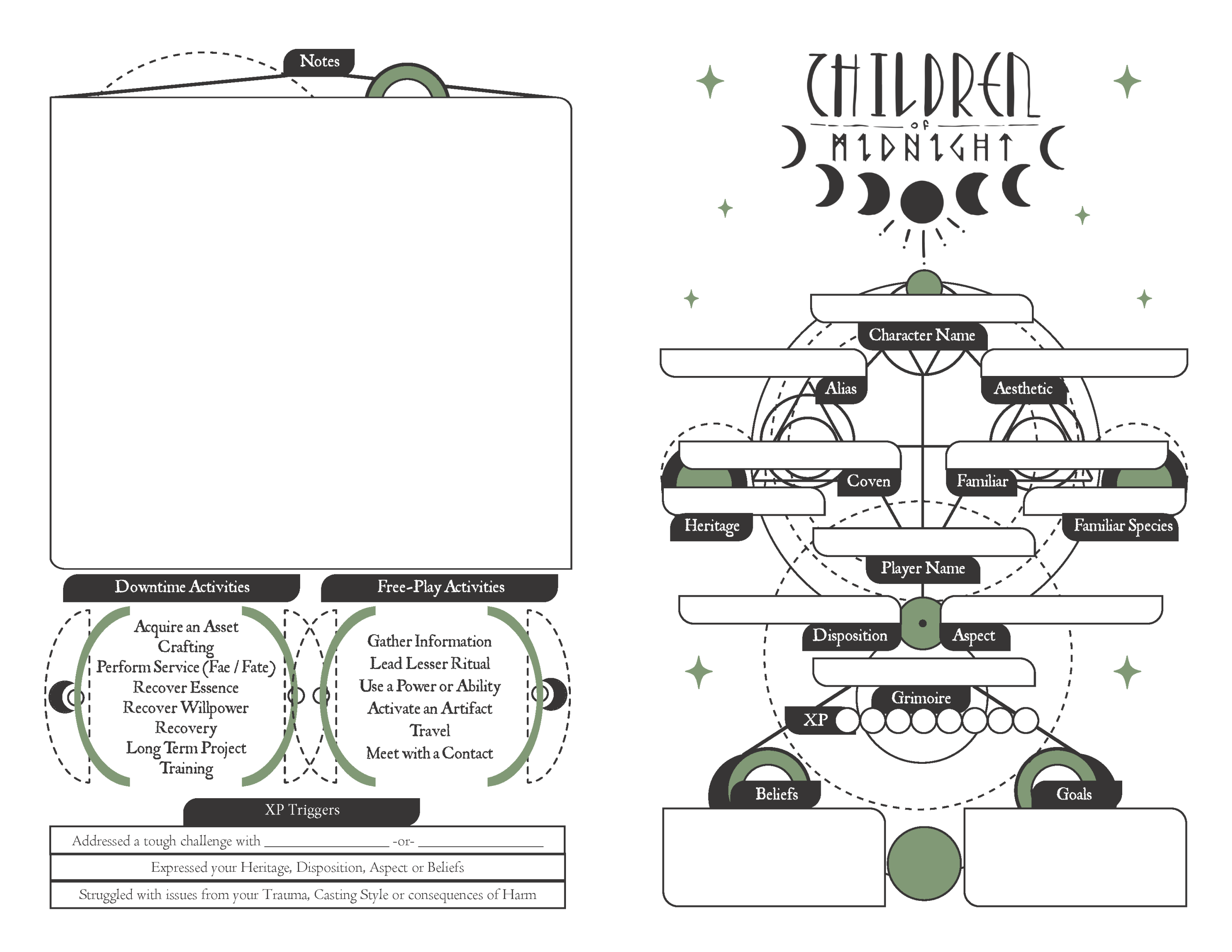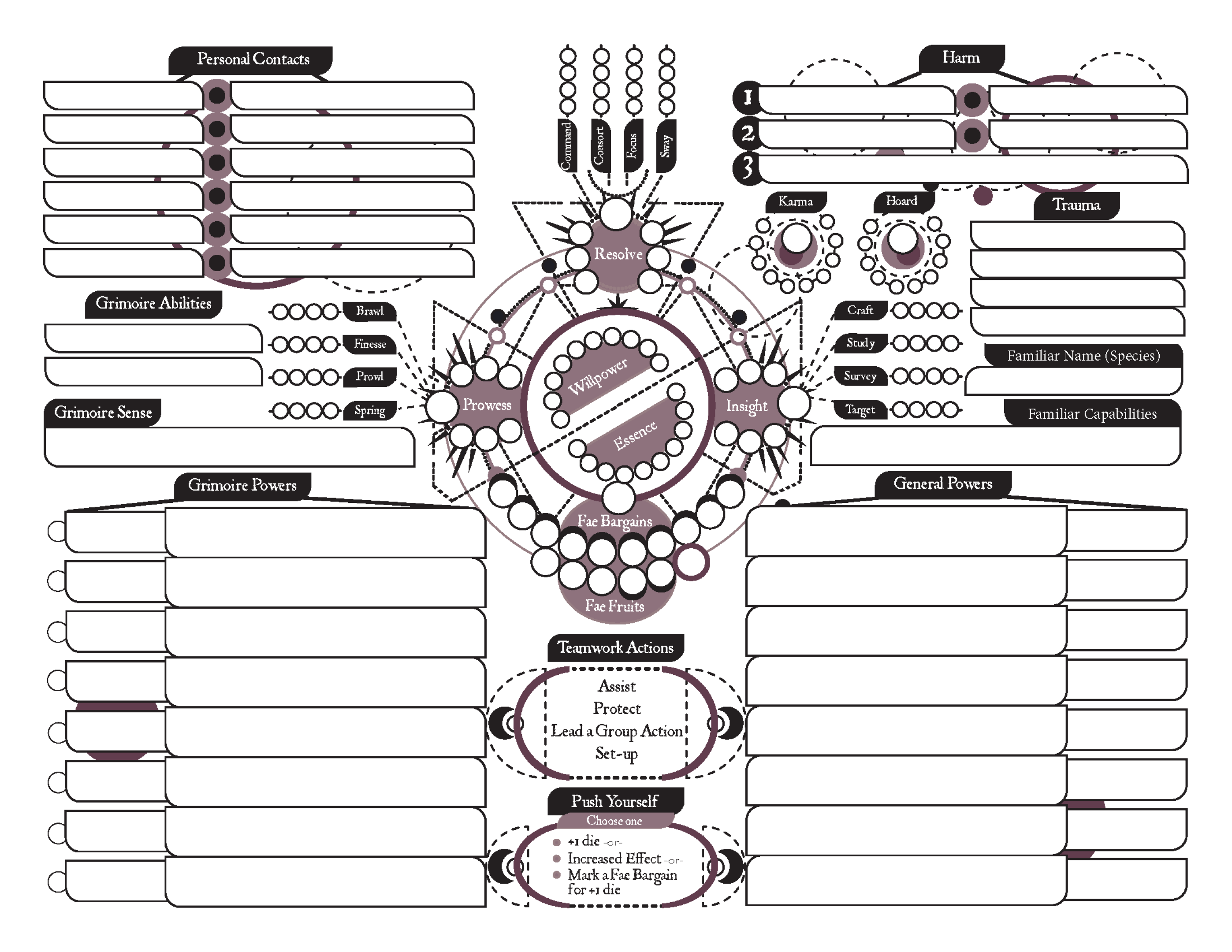 Happy Holidays to all of you from Aine and Gavin at Balsamic Moon Games Collective!
We'll see you in 2022!
Files
Children of Midnight Quickstart v1.25
7 MB
Dec 10, 2021
*New* Children of Midnight Grimoire (auto-fillable)
6 MB
Dec 10, 2021
Quickstart GM Cheat Sheet
40 kB
Dec 10, 2021
Get Children of Midnight: Coven Quickstart