Children of Midnight: Coven Quickstart
v1.21 Halloween Major Update
---
Major Change:
Added Fae Entanglements and Entanglements (oops, we really can't believe we missed those)!
Minor Changes:
Altered some items in the Glossary.
Fixed an issue with two Psyche powers that had their requirements swapped.
Come check us out on Twitch for Nightsky Sanctum Actual Play on Tuesdays at 7pm ET! Want to join our game as player #5?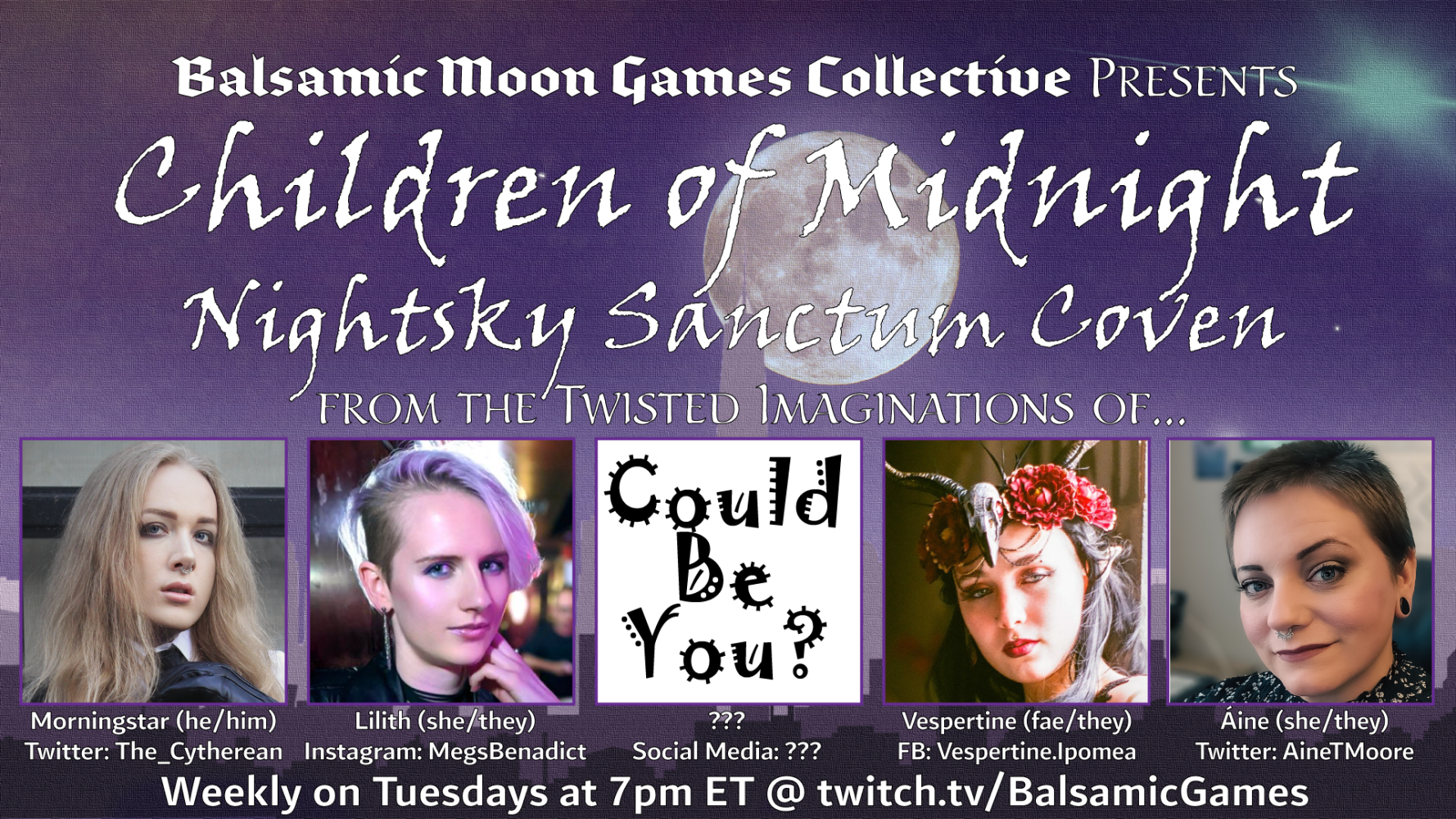 Files
Children of Midnight Quickstart v1.21
14 MB
Oct 31, 2021
Children of Midnight Quickstart v1.21 (No Grimoire or Coven Sheets)
6 MB
Oct 31, 2021
Get Children of Midnight: Coven Quickstart